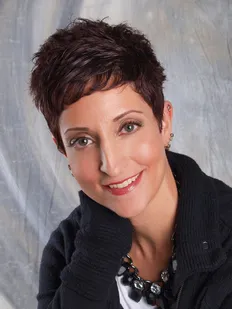 About Casper Chiropractic
Since 2010, Dr. Robyn Gotthoffer has focused on chiropractic care and to help patients of Robbinsville and the surrounding areas live a healthy and pain-free life.
We believe strongly in the importance of whole-person care. If you visit us seeking relief for a specific complaint, we won't just treat your symptoms -- we will also help you get to the bottom of the problem so that your body can heal itself.
Patients are provided with a comprehensive analysis and treatment plan and the results they deserve. Chiropractic adjustments are a safe and effective way to accelerate, maximize and maintain your journey to good health and ongoing wellness.
Dr. Robyn Gotthoffer wants to provide exceptional care for families. Patients that visit our practice range from mothers and infants to school age children, athletes through seniors. It is important to devise a care plan that is focused on fixing the core issues that are within the body rather than covering up symptoms for a quick fix.
Vertebral Subluxation Focus
Since its beginnings over 120 years ago the Chiropractic profession has determined that having an optimally functioning spine and nervous system is essential to having excellent health. The spine is the suit of armor protecting the spinal cord–the vital link between your body and brain.

The spine is also designed to be incredibly mobile, allowing us to move athletically for a lifetime if it is well cared for. When there is misalignment or restricted movement between the bones of the spine, it creates an endangering stress to the spinal cord, the nerve roots, and the nerves that travel from the spine to the vital parts of the body, and back again. That is called Vertebral Subluxation, and they are common in our society and destructive to the healthy function of the body, moving a person away from optimal health.
Our initial visit is designed to determine if subluxation exists and, if so, to determine the best plan for correcting subluxation and restoring health.